Classic Guitar and Jazz with a Message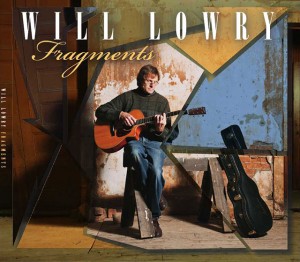 Will began learning guitar in his hometown of Ellicottville NY when he took lessons from a local artist and folk singer. As he entered high school he gravitated toward rock and blues music and began playing the electric guitar.
Turning 18 Will began playing in local bars with a variety of band members. At 19 he moved to Boston, MA where he sought out other musicians and opportunities, and studied classical guitar as well. He was invited back to WNY to join a working band in the Buffalo area.
However, Will begin to desire to write and perform music as a solo acoustic artist, releasing his first album of original music in 1979, entitled MYSTERY. Two more albums followed in the next few years as he traveled extensively performing in colleges, coffeehouses, and a variety of other settings.
In 1985 Will took a break from music to pursue a degree in the study of Scripture and theology. However, in 2005 he began to write and perform again. In 2012 Will released his fourth album of original music,, entitled FRAGMENTS. And he has recently released a fifth album- COLOURS & LINES.
COLOURS & LINES was recorded at DIAMOND LAKE STUDIOS in Cattaraugus, NY. Several months in recording, the album features the talents of DLS musicians Wendy Krzemien and Bob White, as well as Lowry on guitar and vocals.
Stylistically, Will performs a unique blend of his own background in folk, rock , and classical guitar. He plays a few different guitars in order to achieve a variety of sounds and styles. Recently he has begun to add the cover songs of other artists to his repertoire as requests from other venues has increased.